Voting for the CBMIC 2022 Board of Directors is now open. There are SIX positions open for 2022 Board of Directors. If you are a member of CBMIC you may now cast your vote for SIX of the eligible nominees below.
If you are not a member of CBMIC or have not renewed your membership, you can do so now at https://cbmic.ca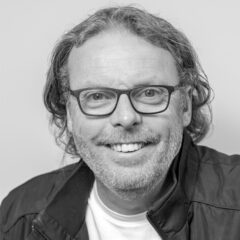 Nigel Kearns (re-offering)
Australian by birth, and Cape Bretoner by choice, Nigel Kearns is a seasoned event and conference professional. With just shy of 30 years of experience, Nigel is an accomplished Sound and Lighting Technician, Technical Director, Event Designer and Tour Manager. He has provided all his skills to countless clients in all levels of governments, corporate and private sectors. During an eight and a half year stint at the MTCC, Nigel assisted in raising the bar in local events by designing and executing numerous large conferences and gala events and assisting in countless quality and highly successful concerts Nigel has worked on many projects and sat on numerous boards with a variety of organizations such as the ECMAs, CBMIC, and the Sydney Downtown Development Association. He is an active volunteer, working with the Weirdbeard Theatre Troupe, Christmas Daddies, Transition House, and the Southend Community Centre to name a few. Nigel combined his accumulated skills, resources and associates and launched his new company N Kearns Event & Project Solutions to provide consulting, design and management in all areas from small to large events and projects. He is most passionate about working with like-minded people and organizations to take the Cape Breton community to new heights. Nigel left Australia with his family at the age of six and the Kearns moved all over the world, living in England, then Scotland, then to Ontario Canada. Eleven years later, after a vacation to Cape Breton, they chose to finally settle in Big Bras d'Or. After a two-year period of Canadian culture shock, Nigel joined the Navy and served, sailed the seas, and visited ports of call for five years. Upon returning to Cape Breton and growing back his hair, he honed his newly-acquired party skills and entered the entertainment industry. Nigel fell in love with the people and the music of Cape Breton and has fought ever since to live and work on the island. Nigel resides in Sydney with his son Max and stepson Liam.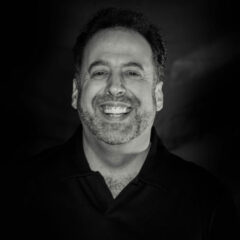 Aaron Lewis (re-offering)
Aaron C. Lewis has been a professional musician since he was 16 years old and since that time has toured all over the world. Travelling with The Carlton Showband, Aaron was raised in an atmosphere of constant musical growth and performance opportunities. He has shared the stage with some of the biggest names in the industry; including Joe Diffie, Alabama, Tommy Hunter, The Osmonds, Prairie Oyster and Charlie Pride.In 1997, after touring for seven years as a player with The Carlton Showband, Aaron decided to move back to Cape Breton to marry his high school sweetheart and turn his attention to studio session projects. During that time, Aaron managed to keep his music career in full swing by playing with acts like Matt Minglewood, Sam Moon, Gordie Sampson and John Allan Cameron, to name a few.He co-founded and performed with the popular trio The Three Pianos, who played to sold out audiences for over a decade .In addition to his international and national events, Aaron has performed in and produced dinner theatre for Casino Nova Scotia in Sydney for the past ten years and has been a musician and singer with the Christmas Daddies House Band for the past 15 years. Aaron's passion for music extends beyond his own needs and wants and he constantly sources ways to include other artists. Through his co-owned production company, Little House of Faith Productions, Aaron and his partner work to create unique opportunities within the music industry, producing tribute shows and booking artists to be backed by Cape Breton musicians. In the studio, Aaron has contributed his musical talents to over 150 CD projects, as both a musician and a background singer. He has also produced over 15 recording projects for other artists.His experiences in dealing with various types of music made it possible for Aaron to record and produce two of his own albums - in two different genres of music - with complete understanding and sincerity.Aaron's powerful vocals, real steel, great grooves and sounds of home can be found on his newly released country original CD, called Discovering Gold and a Cape Breton song collection titled, You'll Be Home Again.Aaron's Cape Breton CD also serves as an ongoing fundraising opportunity for the United Way of Cape Breton. Recently Aaron has participated in a very successful CCMA showcase during Country Music Week in Halifax N.S and has had great success with his last two Canadian singles "Get Your Jimmy Buffett On" and "Warm Beer"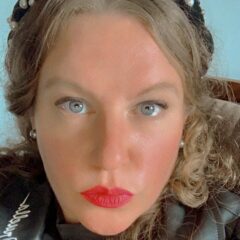 Eirinn Fraser (re-offering)
Eirinn Fraser has 17 years of experience in the entertainment industry. It has always been her intent to enable musicians to have the tools to self-promote and to help others succeed in their dreams by developing skills and understanding the business to reach their goals. She has been eager to volunteer her time to projects that make a difference and talented musicians to help them prepare the tools necessary to assist and create long-term action plans to help sustain their efforts. She devoted the past eight months to establishing the CBMIC and the Province of Nova Scotia Workplace entertainment business courses. "Education is vital in this constantly changing industry, and I'm always searching and exploring creative avenues that aid in the development and exposure of Canadian and international musicians into the global marketplace." CBMIC is the first entertainment non-profit to offer these industry-tailored 40-hour educational certified courses, allowing 120 Nova Scotia musicians and industry professionals to participate each season, learning skills and training to manage companies, venues, festivals, events and professional careers. The program is in its third session with over a hundred thousand dollars investment by the province. Eirinn recently graduated from eleven of the provincial business courses. In addition, she is the chair of the 2SLGBTQ+ Soaring Eagle Fund, a collaboration with Cape Breton musician Drake Jensen and the RCFofNS. In February, the Soaring Eagle Fund offered five one thousand dollar fine arts grants to rural Nova Scotia's who identify as or work with the 2SLGBTQ+ community. Most recently, she was proud to join the Pictou County Benefit for Ukraine committee and worked on and volunteered over 6000 hours on numerous projects, events and festivals throughout the pandemic. Eirinn was nominated for two 2021 MNS awards, Industry Professional and Publicist of the year, and the 2022 Music Nova Scotia Board of Directors.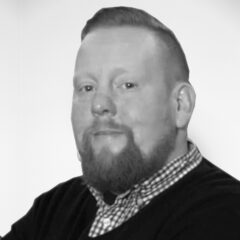 Jerry Holland (re-offering)
Jerry Holland Jr, son of the late Cape Breton fiddle great, Jerry Holland, has been around the music industry his entire life. Jerry currently runs Sociable Entertainment, where he has been promoting & organizing countless events for both artists and charities for the past 20+ years. The success of his events is not only due to his industry knowledge, but his learned skills in promotion and relationship building in the industry. Jerry has been responsible for introducing new outside acts to venues on Cape Breton Island & producing his own events in the past such as The Annual Cape Breton Guitar Night raising over $60,000 for Loaves & Fishes Food Kitchen in Sydney, The Breton Brewing Music Festival, & co-produced the Concert Under The Stars at The Cape Breton Drive In 2020 during the global pandemic!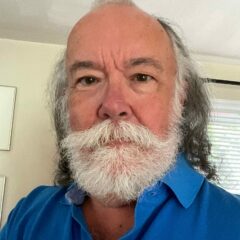 Joe Sampson (re-offering)
Currently celebrating almost 69 years of life experience, Joe has been an avid lover and supporter of music for most of those years. Joe had a successful career with Transport Canada/NavCanada for 33 years working mostly at Sydney and Charlottetown airports but also with shorter stints at Goose Bay, Halifax CGRDO and a year long secondment travelling Atlantic Canada as an instructor on a new computer system for airport tower communications. After retirement from this career job, Joe worked at the local Home Depot for 10 years providing customers with assistance in the paint department and then as an Appliance Specialist until the onset of Covid. Joe has had a lifelong passion for photography which for the last 6 years or so he has combined with photographing live music and cultural performances to create ROCKPIXELS, an ongoing exercise in photo-documenting the Cape Breton music scene. Joe is planning an exhibition of some of this work in the fall of 2022 at a local gallery. As well, many musicians use Joes' work to promote their profiles on websites, posters, albums etc. Joe has been an active CBMic BoD member for the past two years working to promote our Music Island concept for Cape Breton Island and helping navigate the challenges of Covid and its effects on the music industry here. Looking forward at this critical point in the music industry's future, Joe would like to be a part of the team that guides CBMIC and its members into the next phase of Cape Breton's Music Island.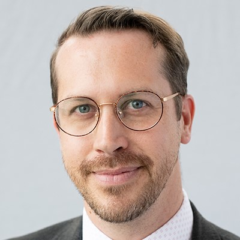 Victor Tomiczek (re-offering)
Victor is a native of Cape Breton and a double graduate of Cape Breton University, having received a Bachelor of Arts (Major in Political Science) and Master of Business Administration (Community Economic Development). Before entering the Education industry, Victor was a successful entrepreneur and musician in the entertainment industry, owning and managing a business, an eight-piece band in which he also performed. The band has seen global success, having toured 7 countries across three continents. From these experiences, Victor has grown a deep appreciation and respect for other cultures and traditions. Victor is immensely passionate about his island, Cape Breton, and takes great pride in introducing the world to its beauty and culture, and the incredible learning opportunities available at Cape Breton University.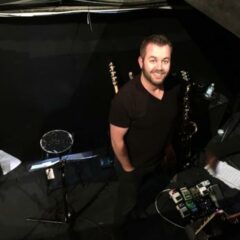 Steve Campbell
Born and raised in Cape Breton, Nova Scotia, Stephen is the son of Canadian music icon, Donnie Campbell, who has made major contributions as a performer, promoter and historian of Canadian folk and Celtic music and for more that 4 decades, continues to capture the hearts of listeners world-wide with his radio show "Celtic Serenade." In addition to assisting as curator on the radio show, Stephen is currently the talent coordinator for a group of 4 venues under Ellis Enterprises. This includes the long running Daniels Alehouse and the popular summer destination, Portside Beer Garden which features live music 7 nights a week during its season run. Stephen is also an event coordinator, building and supporting many ticketed music shows each year in partnership with The Cape Breton Music Industry Cooperative, as well as with several Atlantic Canadian artists and their booking agents.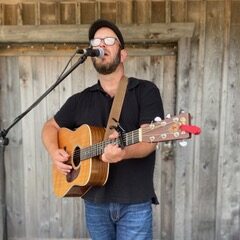 Steve MacIntyre
Steve MacIntyre has been waist-deep in music his whole life. He's been an instructor, a writer, and a musical director. He's formed bands, gone solo, served on committees, played and worked festivals. He's been in the spotlight and he's operated the spotlight. Nothing excites him more than creativity! Having taken many training courses through Music NS, and as a graduate of the first ever NSCC Marconi Music Arts program, Steve has a unique set of skills that he is eager to employ if given the opportunity as a member of this board.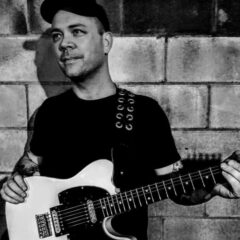 Jamie Robertson
Jamie Robertson is a multi-faceted musician and music teacher from Sydney, Cape Breton, Nova Scotia. Jamie has been involved with music since the late 1980's being most active in Southern Ontario. Originally from Cape Breton, Jamie moved away in the mid 1980's and began his musical journey shortly after. To date, Jamie's music career includes opening acts for The Trews, David Wilcox, The Road Hammers and many more. Jamie has had the honour of playing with members of Thundermug, Syre, Bobnoxius, Helix and more. Jamie has played shows that range from small club settings to large indoor and outdoor concerts including the The Home County Folk Festival where Jamie performed with Valdy and Rick Taylor. To date, Jamie has settled back home on beautiful Cape Breton Island where he teaches music lessons out of his studio - Robertson Music Lessons. Jamie Also performs on a regular basis with his father Stuart Robertson.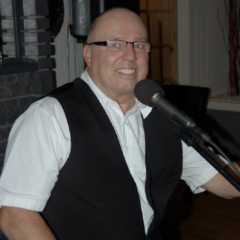 Joseph Gillis
After serving 38 years with the CAF, I decided to pursue my other passion: music. I am a passionate artist who enjoys most types of music and am open-minded when presented with music that I haven't yet heard but try to examine the motivations and patterns that prompted the author of same. I am always interested in the artist and his/her music. I am highly influenced by the stories behind the songs as well as the manner with which the lyrics and the music was written. Personally, whenever I perform and play my own original tunes, I always inform the audience of my own motivations behind writing the songs. It gives them a sense of who I am and the influences that allowed me to author them. Usually, my themes are based on my travels and how I missed my "Cape Breton Isle whenever away from home. I have a deep loyalty to Canada, Cape Breton and to family and friends alike. My songs pay homage to my Cape Breton roots and my value system, born of a supportive family and nurtured by loving parents who instilled in me a profound sense of morality and care for all. While I do not live in the past, I cherish the old songs that reflect the "times" of which they speak and therefore believe that such great oldies should sometimes be revisited and renewed to enjoy once again.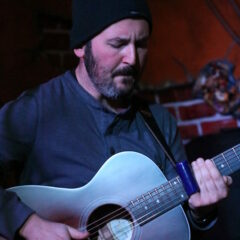 Jon Hines
Jon Hines is a national touring blues, jazz and folk singer-songwriter based in Cape Breton Nova Scotia. Digital recoding, release Down To Funk, (DTF) was nominated for blues recording of the year ECMAs 2022. Jon is endorsed by Godin Guitars & Black Mountain Thumb Picks. A perfect combination of Canadian products for this Canadian traveling blues man. Jon has toured nationally, opening for international acts Steven Page, Jesse Roper & Daniel Champagne. Jons debut album, "Wild Things Roam" was featured in ISC (International Songwriting Competition) where it advanced into the semi finals two years in a row, out of 19,000 song entries world wide. 2017 ISC semi finalist 2018 ISC semi finalist 2020 ECMA showcase artist 2020 selected as a Black Mountain Picks Artist 2021 Godin Guitars artist 2021 Live At Heart Newfoundland artist 2021 Cape Breton Jazz Festival showcase artist 2021 Harvest Jazz and Blues Festival showcase artist 2022 ECMA nomination, Blues recording of the year