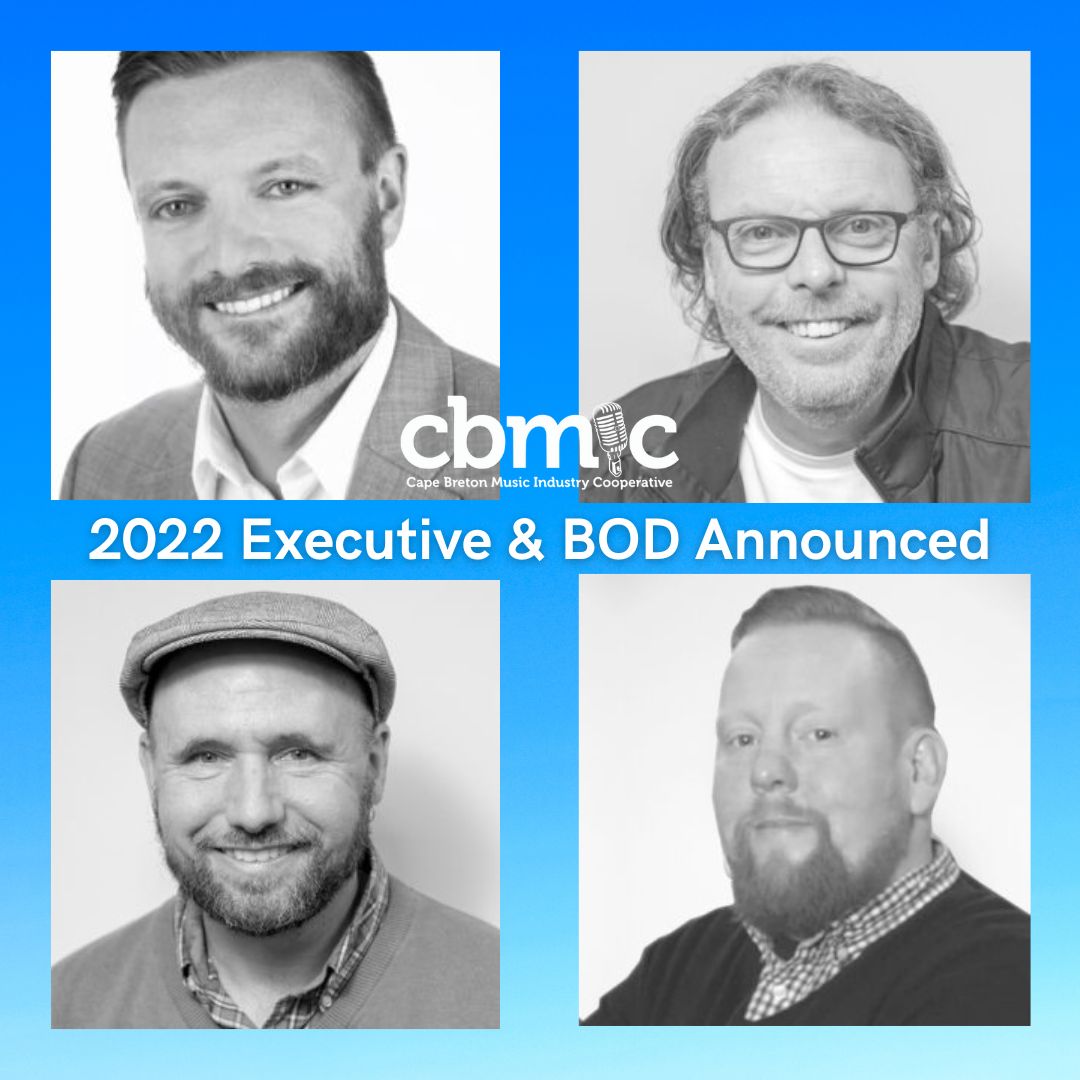 Announcing The CBMIC 2022 Board of Directors
Posted on: July 13, 2022
---
Say hello to our 2022 Board of Directors!
On Tuesday, July 12th, members of the Cape Breton Music Industry Cooperative elected (1) new board member and re-elected (5) re-offering members. These (6) positions, along with the (6) members in the second of a two year term make up the (12) seats on our 2022 Board of Directors:
Newly elected:
Jon Hines
Re-elected:
Nigel Kearns
Aaron Lewis
Eirinn Fraser
Jerry Holland
Joe Sampson
Incumbent (2nd of 2 yr term):
Colette Deveaux
Adam Young
Marc Botte
John Ellingbo
Debbie Mullins
Chris MacDonald
---
Congratulations to our new executive:
Chair: Marc Botte
Vice Chair: Nigel Kearns
Secretary: Chris MacDonald
Treasurer: Jerry Holland
---
Introducing our newest board member:
Jon Hines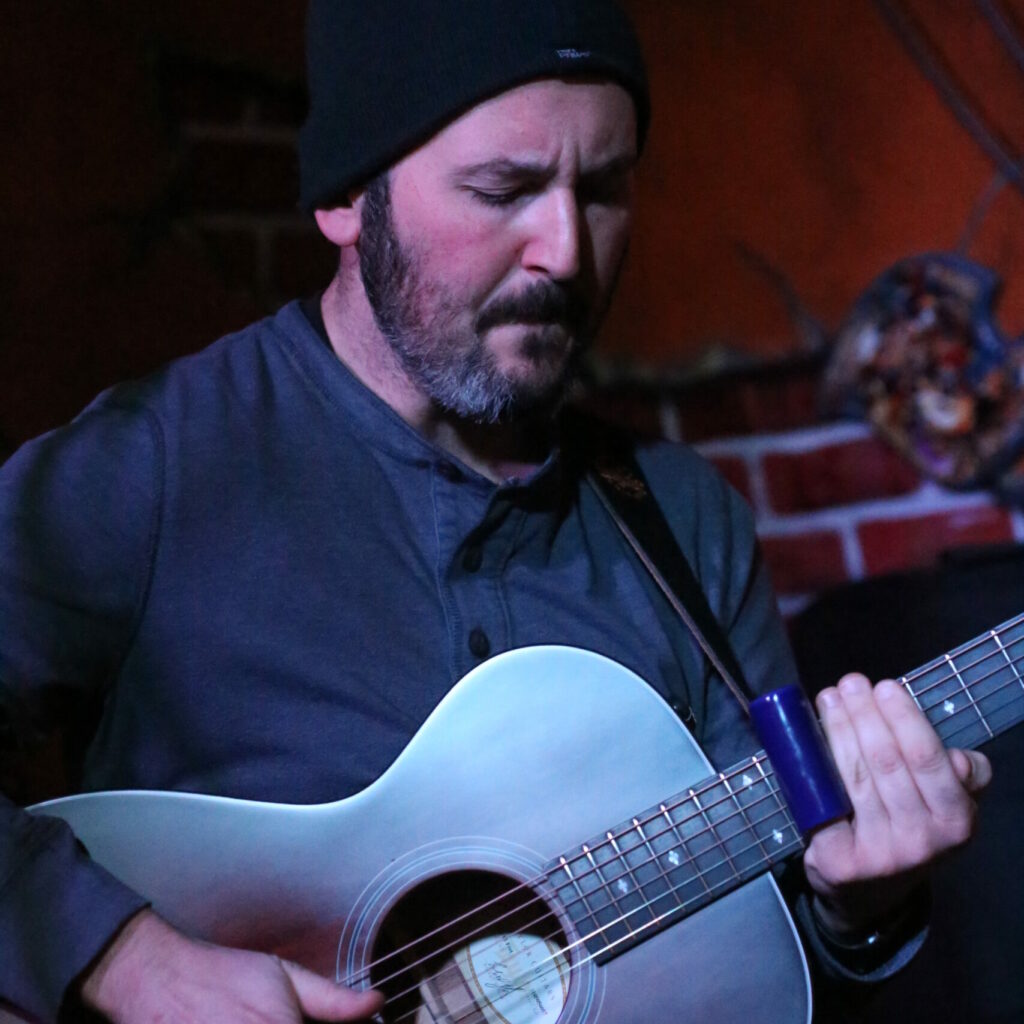 Jon Hines is a national touring blues, jazz and folk singer-songwriter based in Cape Breton Nova Scotia. Digital recording release Down To Funk (DTF) was nominated for blues recording of the year ECMAs 2022.
Jon is endorsed by Godin Guitars & Black Mountain Thumb Picks. A perfect combination of Canadian products for this Canadian traveling blues man. Jon has toured nationally, opening for international acts Steven Page, Jesse Roper & Daniel Champagne.
Jons debut album, "Wild Things Roam" was featured in ISC (International Songwriting Competition) where it advanced into the semi finals two years in a row, out of 19,000 song entries world wide.
---
We'd like to thank all nominees who put their name forward or accepted a nomination, including Steven Campbell, Steve MacIntyre, Jamie Robertson, and Joe Gillis.
CBMIC is always leaning on experienced and knowledgeable members of the community for their insight and seeking passionate people to join our committees. We encourage anyone with the desire to stay in touch and contribute to our organization in anyway they feel they can.
We would also like to extend a heartfelt thank you to our previous board member, Victor Tomiczek who is moving on. We are grateful for your contributions to our organization and know you will continue to support and grow our Cape Breton music industry from wherever you are!
– The CBMIC Team