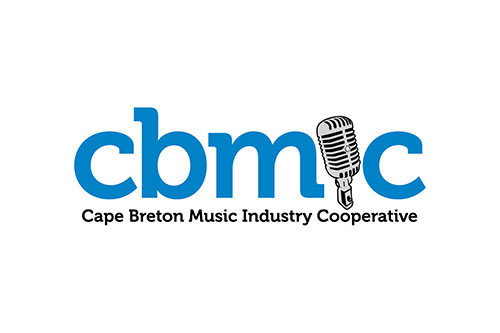 CBMIC Project Opportunity
Posted on: July 22, 2020
---
Deadline to submit: Monday, July 27th 11:59pm
CBMIC Music Island Project Assistant Positions
These positions involve program and project coordinating, data organization, record keeping, public communications, regional travel and more.
Who we need:
The Cape Breton Music Industry Cooperative (CBMIC) is looking for two positive, energetic, socially motivated, music loving and Cape Breton proud individuals for the positions of "CBMIC Music Island Project Assistants."
Who we are:
CBMIC is a Not for Profit Music Association for the Cape Breton Region. For 13 years, we have been supporting, growing and empowering the local music industry. We work with musicians, industry professionals, local communities and organizations. Together we build partnerships that help sustain and strengthen the relationship between Music Culture and our Island.
A little about the position:
Though the music industry has been struck hard by the fall out from COVID-19, CBMIC is looking to strengthen further develop and diversify our goals and activities as we move forward through towards the future of the Cape Breton Island music and tourism industries. This project has been in development for two years now, and we are ready to launch into the first critical steps. To achieve this goal, we are looking to add two enthusiastic, well organized, self-motivated individuals to join our team and be part of this exciting initiative.
Both positions are one-year contract positions under the Nova Scotia Job Creation Partnership Program. Details applicant of eligibility are available here:
https://novascotia.ca/employmentnovascotia/programs/job-creation-partnerships.asp
Min 35hrs per week.
Reasonable Flex Work
Work with Diverse Board
Work with small dedicated staff
$30,000/1yr Contract (Under this program, hours are not insurable)
Location:
While site location may vary base on successful applicants, our primary home base is at the newly completed, New Dawn Arts and Cultural Centre. "CONVENT." A beautiful location where we work next to some of our official partners and fellow art community. A bright, clean and inspiring place to work.
Why you should apply:
You are passionate about the Music Industry
You are interested in sustaining and growing the music and tourism industries of Cape Breton
You are a proud resident of Cape Breton Island and you are invested in making a difference in helping us strengthen the cultural value of our communities
You are ambitious, creative and ready to join a passionate team
What you will bring:
Positivity
Passion
Motivation
Creativity
Organization Skills
Communication Skills
Teamwork Strength
*You will need to provide the following:
A valid drivers license, drivers abstract and a criminal record check.
How to Apply:
Applications are open now, you may send resume and cover letter by email to info@cbmic.ca
Once considered for an interview, we will contact you to arrange a time.
Primary Responsibilities for CBMIC Music Island Program Assistant
Coordinate with CBMIC Staff on the initial action plan of this one year project
Establish stages and timelines
Set up and maintain work stations at CBMIC office for project activities
Follow initial inhouse project training in preparation of executing project activities
Research and data compilation on crucial stakeholders, infrastructure assets, county government connections and community organizations
Coordinating with our key project partner, Destination Cape Breton Association on the tourism aspects of this project
Initiate connection with all CBMIC partners and associates who have a vested interest in the project
Compile a complete database of all contacts with connection to the project as it progresses
Assist in building the extensive database Cape Breton musicians, technicians, venues and more
Recruit for CBMIC membership
Regional travel to personally meet and establish relationships with project stakeholders, community representatives
Regional travel to visibly and personally connect with the community assets around the Island and how they can benefit and contribute to the overall initiative
Prepare progress reports for briefings and updates.
Keep records of all expenditures and submit monthly to CBMIC staff
Create a comprehensive final report for the outcomes of the project upon completion of the project