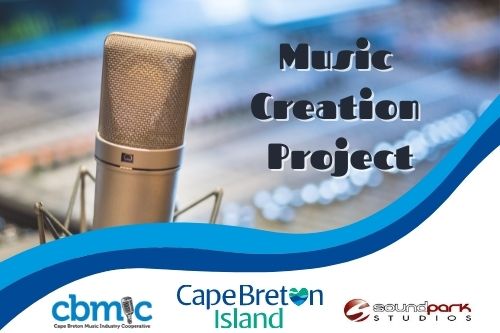 Music Creation Project
Posted on: February 9, 2022
---
Attention Songwriters and Composers:
Destination Cape Breton is seeking new or previously unreleased music to be used in its up coming promotional videos and has created a music creation project as a unique opportunity. If you are a songwriter or composer either from Cape Breton Island or residing on the Island, your work could be chosen and licensed for use for this project.
Destination Cape Breton exclusively uses music that is written/composed by artists from Cape Breton Island or residing on the Island to ensure authenticity with the destination's brand. To listen to a sample of the types of music that have been licensed, go to their YouTube channel:
https://www.youtube.com/user/CBTourism
We are currently in search of mainly instrumental pieces due to the flexibility of positioning within the various video content run times. Submissions with vocals may be considered, if they also align with the content and brand. A wide range of genres may be selected from traditional to electronic. Submitted works can be as short as 30 seconds or up to 5 minutes in length. (All submissions must be previously unreleased material).
Submissions may be fully produced tracks or demos. A digital audio recording may be submitted as MP3 or WAV format. Depending on the quality and structure of the piece, if selected, a new production of the piece may be required at a previously contracted studio for the project.
Submissions will be reviewed by CBMIC, and Destination Cape Breton and writers/composers of selected works will be contacted to enter into a licensing agreement with Destination Cape Breton.
Deadline to apply is March 15th, 2022.
*Submissions for the Music Creation Project are now closed. Thank you!