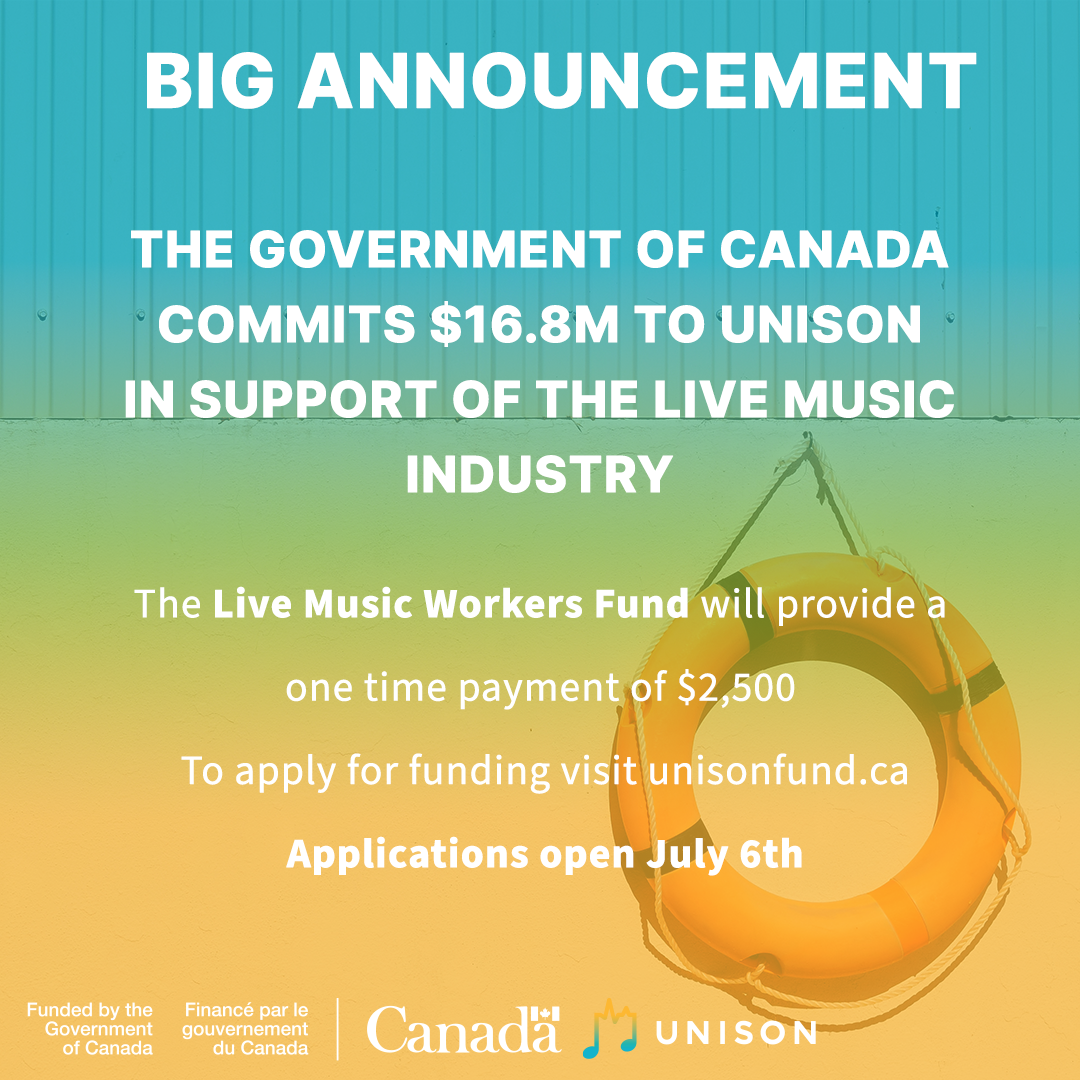 New Funding Opportunity: Unison's Live Music Workers Fund
Posted on: July 6, 2022
---
We are thrilled to share that The Unison Fund just launched their new funding stream, the Live Music Workers Fund, to help independent, self-employed live music performance workers sustain their career amid challenges caused by the pandemic.
Thank you to the Government of Canada for committing funding to help support the reestablishment of the Canadian live music industry!
Visit www.unisonfund.ca to apply now for a one-time payment of $2500.
We strongly encourage our members to check out THIS POST from Music Nova Scotia.
https://musicnovascotia.ca/unisons-live-music-workers-fund/
Music Nova Scotia outlines how to check eligibility and FAQ, how to register and submit your application, along with some tips to make this as easy as possible!
If you have questions, please check the Frequently Asked Questions page. For technical and accessibility-related questions, please reach out to 416-479-0675 ext. 106 or assistance@unisonfund.ca.
If you have additional questions about your application, use the Notes section within the application portal to send notes to the Unison team.
All the best!
-The CBMIC Team