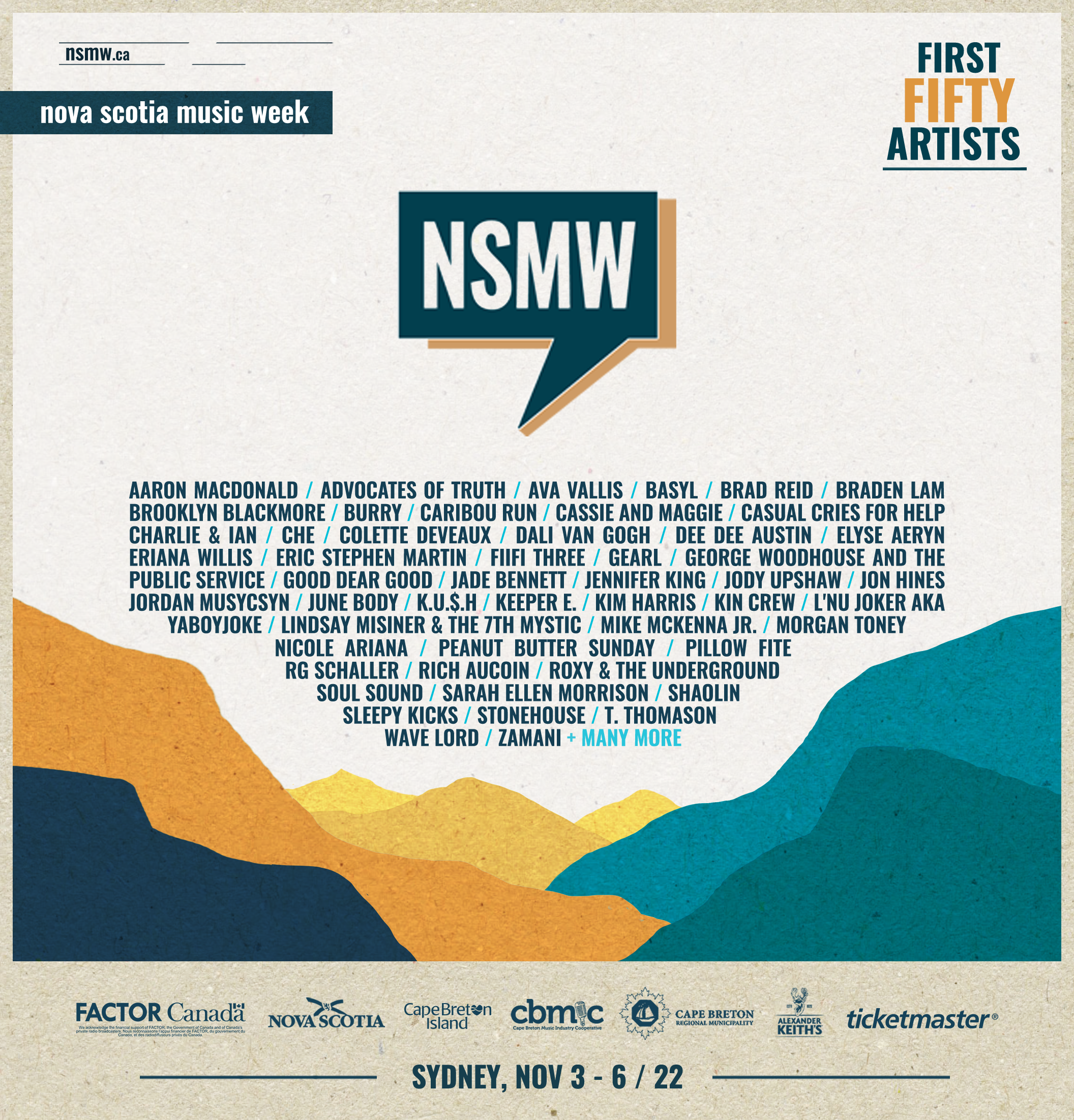 Nova Scotia Music Week Announces First Round of Artists, Early Bird Festival Wristbands On Sale
Posted on: May 3, 2022
---
Nova Scotia Music Week (NSMW) celebrates its 25th anniversary in Sydney, Cape Breton, November 3 – 6, 2022. Music Nova Scotia is pleased to announce that NSMW Festival wristbands are now on sale. A limited number of wristbands are available at early bird pricing; make sure to grab them before they're gone!
https://bit.ly/earlybirdnsmw2022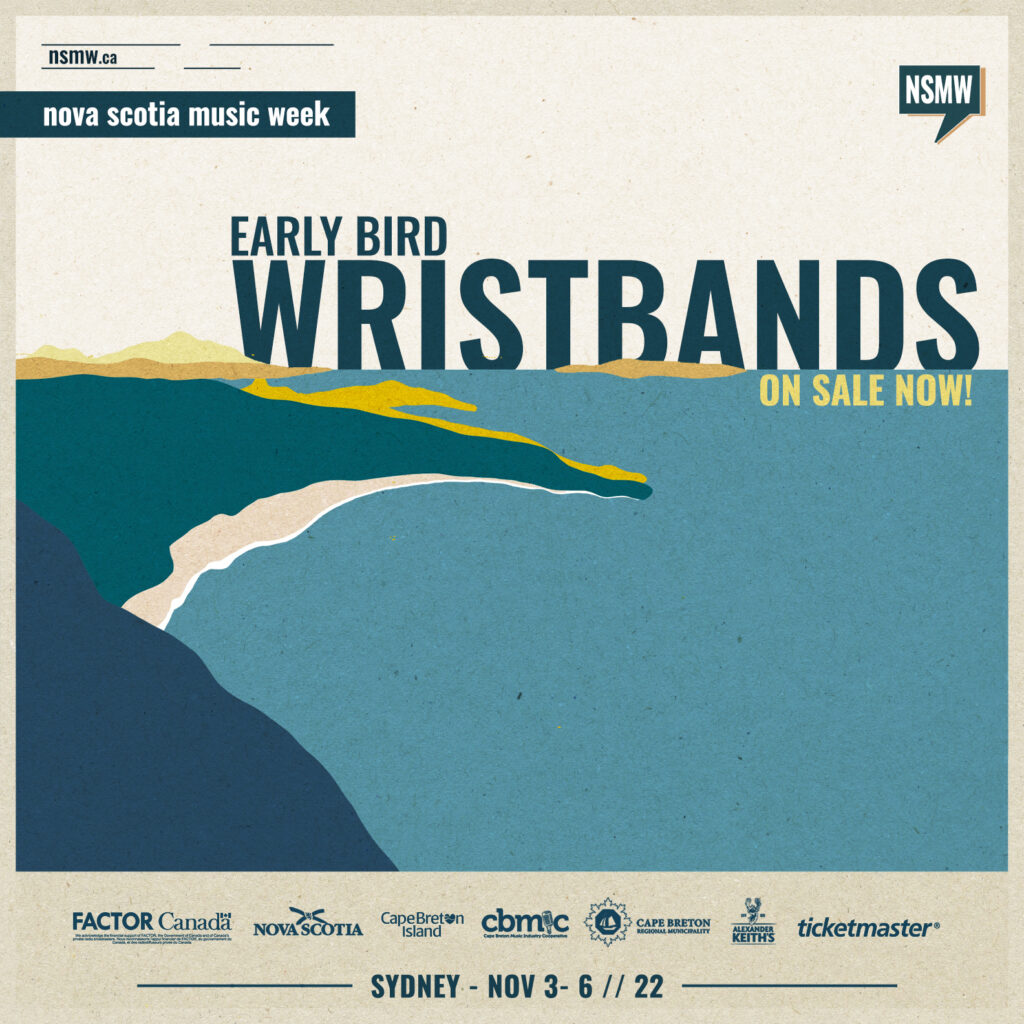 Each year Music Nova Scotia brings together artists, fans, and music industry from across Nova Scotia and around the globe to experience the best talent the province has to offer. In the next six months, Music Nova Scotia will announce almost 150 acts.
Today, here are the first 50 acts who will be showcasing in Sydney: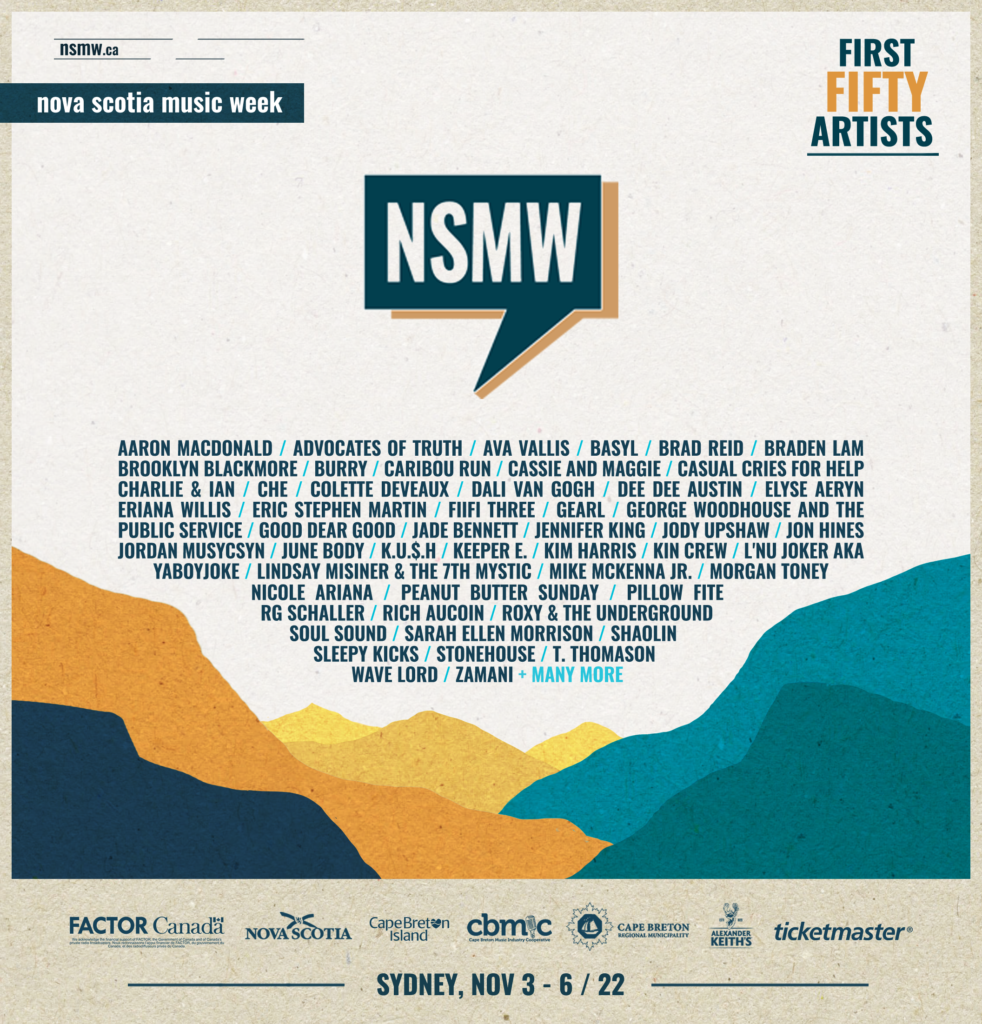 Aaron MacDonald, ADVOCATES OF TRUTH, Ava Vallis, BASYL, Brad Reid, Braden Lam, Brooklyn Blackmore, Burry, Caribou Run, Cassie and Maggie, Casual Cries for Help, Charlie & Ian, Che, Colette Deveaux, Dali Van Gogh, DeeDee Austin, Elyse Aeryn, Eriana Willis, Eric Stephen Martin, FiiFi Three, Gearl, George Woodhouse and the Public Service, Good Dear Good, Jade Bennett, Jennifer King, Jody Upshaw, Jon Hines, Jordan Musycsyn, June Body, K.U.$.H, Keeper E., Kim Harris, Kin Crew, L'Nu JoKeR aka YaBoyJoke, Lindsay Misiner & the 7th Mystic, Mike McKenna Jr., Morgan Toney, Nicole Ariana, Peanut Butter Sunday, Pillow Fite, Rg Schaller, Rich Aucoin, Roxy & The Underground Soul Sound, Sarah Ellen Morrison, Shaolin, Sleepy Kicks, StoneHouse, T. Thomason, Wave Lord, Zamani
Stay tuned for more artist announcements!