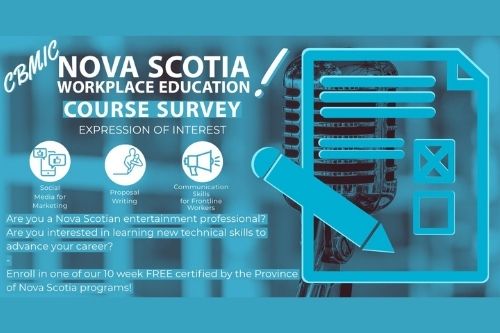 We Need Your Opinion: Night Classes for Workplace Education Training
Posted on: October 15, 2021
---
It has been brought to CBMIC's attention that our members and the Nova Scotian entertainment industry would like a nighttime option for the Workplace Education classes offered by CBMIC and the Province of Nova Scotia.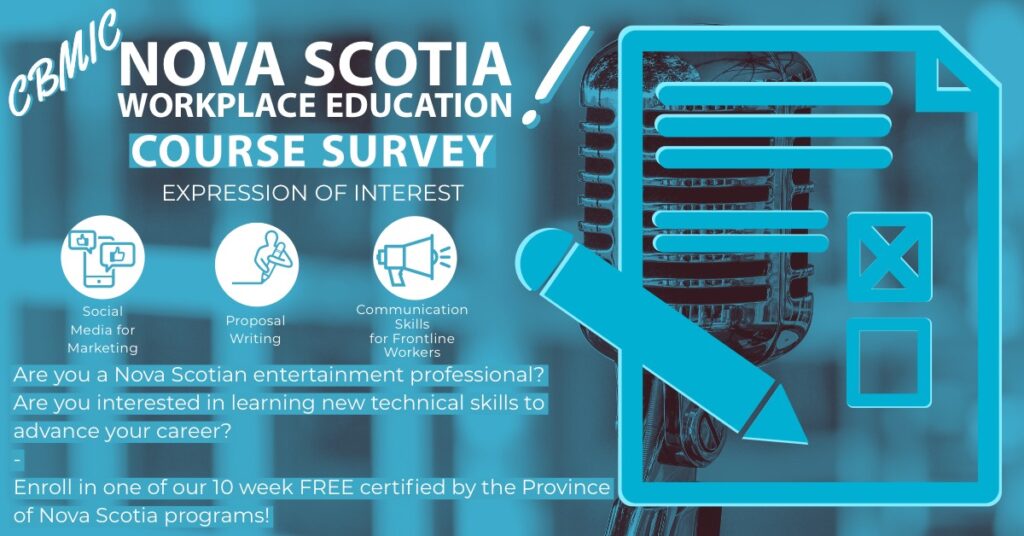 Please visit https://www.surveymonkey.com/r/93KMT2B to fill out the survey to help us determine the demand for nighttime classes of Proposal Writing and Social Media for Marketing and interest in the Workplace Education program.
The survey will take two minutes! We appreciate your cooperation and thank you in advance!