Celtic Colours Festival Live Stream
Welcome to the Cape Breton Music Industry Cooperative's Presenter and Media Program for the 25th Anniversary edition of the Celtic Colours International Festival. This is a live chat option offered to industry presenters, buyers and media to once again engage on a professional platform to discuss future interest and business opportunities between artists and delegates.
While we look forward to offering a full, in-person program for 2022, we are excited to be able to connect with you this year for another stellar Celtic Colours.
Let me introduce our livestream chat host for this year, Janet Confiant.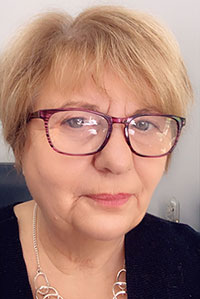 Janet is one of our key program directors and has been involved with the CBMIC Presenters and Media Program for many years. Janet will be here online, live each night of the festival to say hello and try to answer any questions you may have about any of the talented Cape Breton and Nova Scotia Musicians featured in this year's Celtic Colours Festival.
Please enter the chat and enjoy the Show!