Thank you for visiting the home of CBMIC. We strive to be a helpful recourse to our members of all levels by offering what ever assistance we can that may be useful in moving forward with musical initiatives and development. By becoming a CBMIC member we have useful and helpful resources for all levels of artistic development from the beginning artist to export ready artists.

If you are interested in becoming a CBMIC member, please visit our membership page to find a membership that is suitable for you.
Applications NOW OPEN for CBMIC and The Province of Nova Scotia Workplace Education Spring 2023 Semester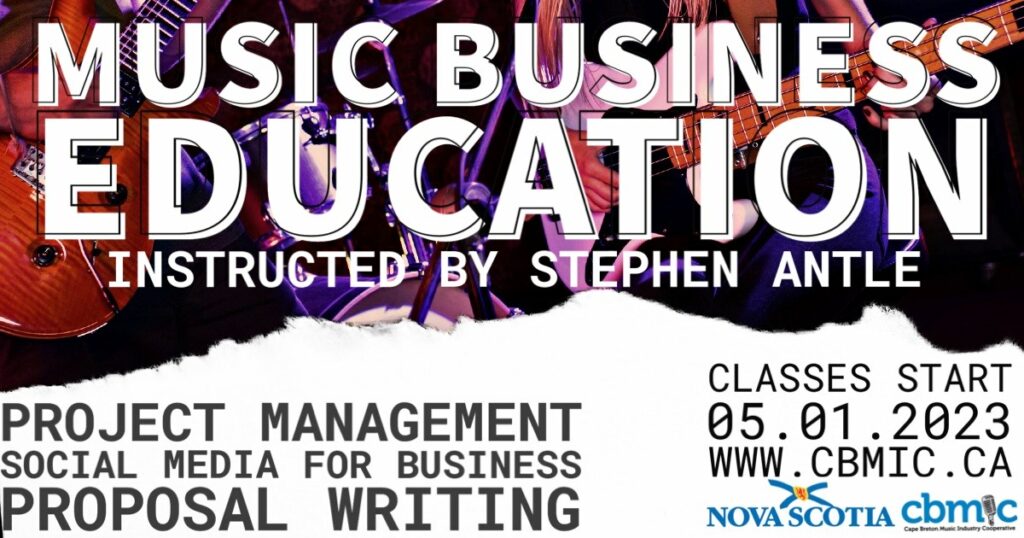 The Cape Breton Music Industry Cooperative and the Department of Labour, Skills and Immigration are offering entertainment tailored courses for our CBMIC membership and the Nova Scotia industry through Workplace Education and Training. The programs offered will provide the skills needed to manage their own companies, venues, festivals, events and professional careers. In addition, students in the 40-hour ten-week courses will receive a certificate from the Province of Nova Scotia that can be useful on resumes and future employment opportunities and invaluable tools for their music careers. These courses are open to all Nova Scotian Musicians and Entertainment professionals.